I am so excited to introduce our August Lovely of the Month Dana Kemp! We fell in love with Dana's work the minute we saw it!! Check out her fabulous work in
the gallery
!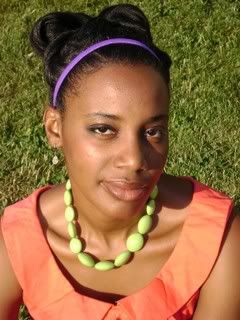 Here is a little bit about Dana in her own words:
I am truly honored to be able to design in the name of "love"—ScrapLove, that is! I've called myself a scrapbooker for about seven years, but took a sabbatical for about three, while "life" happened. I've been playing with paper for what seems like forever. My senior class in high school collectively decided that in ten years, I'd "most likely be found making a raincoat from old caramel wrappers" (seriously!).
My titles and the work they entail make me who I am today. I call myself a family-loving mom to a smiley baby girl, English teaching, God-fearing, astrology-loving paper crafter with a house full of show dogs and a perpetual pile of dirty clothes. In short, I scramble for time to relax and enjoy the simple things in life.
Nostalgic to a fault, I'm a "history-hugger" who uses photos as a way to pay homage to any number of cherished bygones. I'm an awful planner so I never know what'll end up on a project. More often than not, it's whatever I have within arm's reach. I love color, and try to incorporate it in my work. My scrapbook style? Call it "colorful, homey funk" (Uh-oh, sounds like my dirty clothes.).
I hope you enjoy, and I sincerely thank you for the opportunity. It's been "lovely."