This month we feature the very talented Barb Novak (aka: Babs)! Check out her fabulous work in
the gallery
!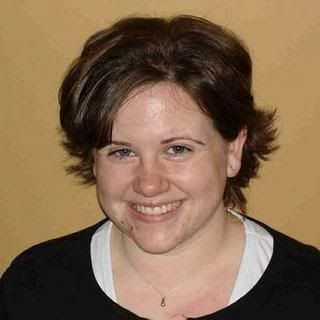 I'm really excited to be a guest member of the ScrapLove design team. Over the past few months, I've really enjoyed the great shopping, friendly people, and inspiring gallery that are part of ScrapLove.
Here's a little about me. . .
I've been scrapping since I was 18. My supplies started with enough colored cardstock, themed paper, edged scissors, and stencils to fill a Rubbermaid and have expanded into enough paper, ribbon, buttons, flowers, and other goodies to fill an entire room. I'm most certainly a supply junkie. I'm also an expert scrap-lifter--seems I get most of my ideas from my favorite LOs found in magazines or sites.
In my other life, I'm a literacy coach (working with middle school teachers to implement literacy into their classrooms). I'm also a wife (married to my cutie mail carrier husband for almost three years) and a mom to my spoiled-rotten black lab, Memphis. I guess I'd also like to think I'm a bit of an amateur chef--cupcakes and pasta dishes are my current cooking faves.